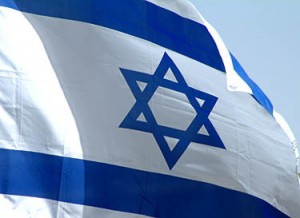 Les and Vicki Wheeldon will be taking a Tour Group to Israel in April 2014.   The focus will be to look at the biblical and historical events which took place at each location, (generally avoiding the religious buildings) and taking time to enjoy the natural beauty and surroundings. There will opportunity to have teaching/testimony times together at these locations and in the hotel some evenings.
Flights – You will need to book and pay for flights yourselves,  leaving Luton on Mon. 28th April 2014 – returning Wed. 7th May 2014.  More information will be available as the April flights go online.
Itinerary
DAY 1:  Mon April 28th – arrival, taken by coach for the first night in Galilee
DAY 2:  Tues April 29th – Galilee – River Jordan, Sea of Galilee, hill regions, Capernaum,
DAY 3:  Wed April 30th – Galilee – Mount Carmel, Nazareth, Megiddo, Jezreel, Cana
DAY 4:  Thurs May 1st – Jerusalem – Beth-Shean, Caesarea port-city, Western Wall tunnel.
DAY 5:  Fri May 2nd – Jerusalem – Temple Institute, Hebrew qtr, Caiaphas' house, Yad Vashem, Gethsemane
DAY 6:  Sat May 3rd – Jerusalem – Golgotha, Garden tomb, Mt Olives, free afternoon, Light Show
DAY 7:  Sun May 4th – Jerusalem – Hezekiah's tunnel, Pool of Siloam, David's City, ½ day free
DAY 8:  Mon May 5th – Dead Sea – Jericho. Qumran, En Gedi, Masada, arr. hotel 6pm
DAY 9:  Tues May 6th – Dead Sea – Free day
DAY 10: Wed May 7th – DEPARTURE Day – Bedouin on old Jericho road, Jaffa, Tel Aviv airport   
This itinerary is subject to change but gives a good idea of what we will cover
Hotels are of a good standard and in excellent locations, but will be about 2 or 3 star in order to keep costs down.  Lunch is the only meal not provided, but the group will be taken to a café or similar outlet.
COST: To be determined later – but will be around $995 – appx. £680 PER PERSON, INCLUSIVE OF HOTEL, HALF BOARD, TIPS and TOURS
To register your interest, please email Vicki Wheeldon at vwheeldon at gmail.com